How a 20 Team Single Elimination Bracket Can Help in a Barber Shop
Many times, a small barber shop has to figure out ways to stand out from other shops in the area. The huge chains are eating up the market share, and a small independent shop needs to develop a loyal following. One of the best ways for a barber shop to develop a niche following is by catering to sports fans. A great way for a small barber shop owner to educate his customers on any one sport is by using a 20 team single elimination bracket.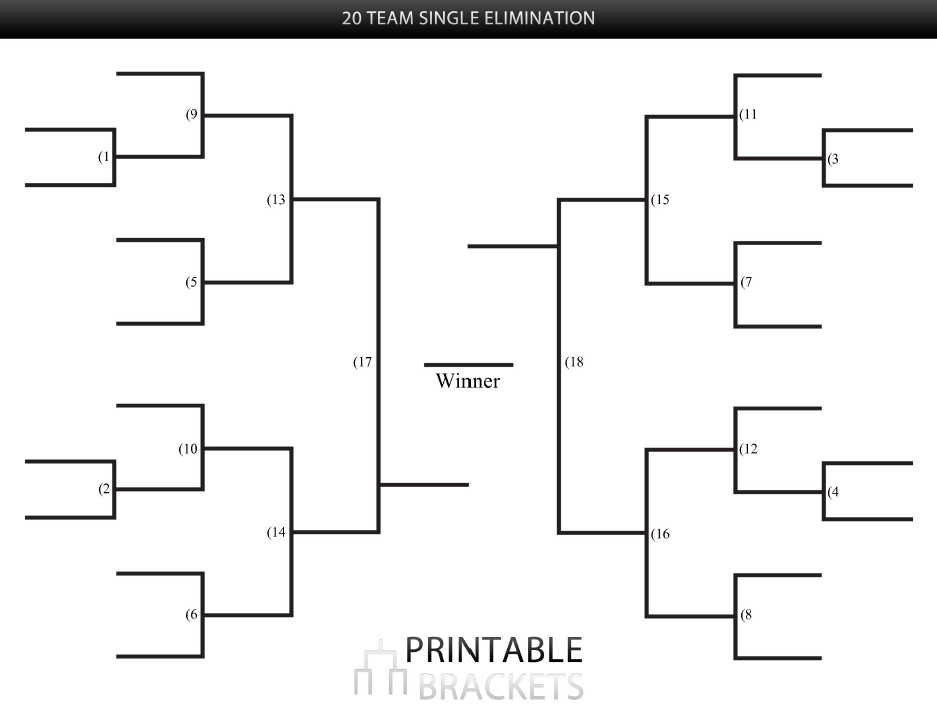 By having a 20 team single elimination bracket posted in the barber shop, customers will see where teams stand. This bracket will also help in developing conversation between the barber and their customers.
Download: 20 Team Single Elimination Bracket