How a 6 Team Double Elimination Bracket Is Useful to a Sports Fan
These days, people all over the country are following sports more closely than ever. Many folks have a favorite team, or teams, and like to keep track of where there favorite teams are headed. This is why many people have taken to a 6 team double elimination bracket.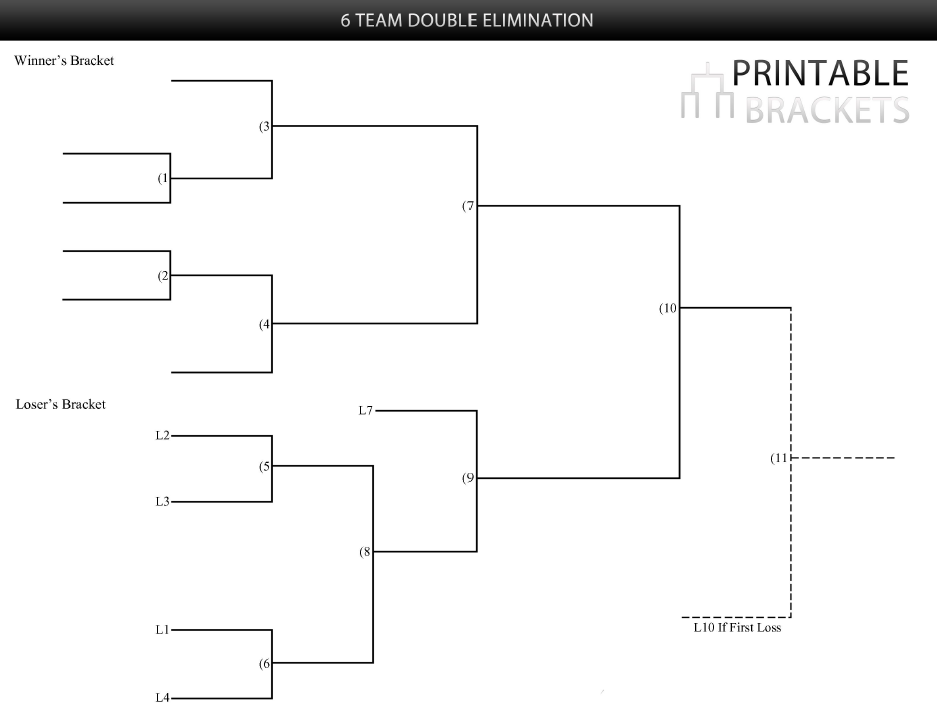 A person using a 6 team double elimination bracket will better be able to see the possible outcomes of games in their favorite sport. Considering these brackets can help a fan follow any sport, they are a very useful tool for the dedicated fan. It's just another great way to follow a sport.
Download: 6 Team Double Elimination Bracket