Playoffs and tournaments are so fun to follow. With the 8 team double elimination bracket, you can easily follow along the teams of your choice as they battle for a championship. With double elimination brackets, each team gets a chance to redeem a loss.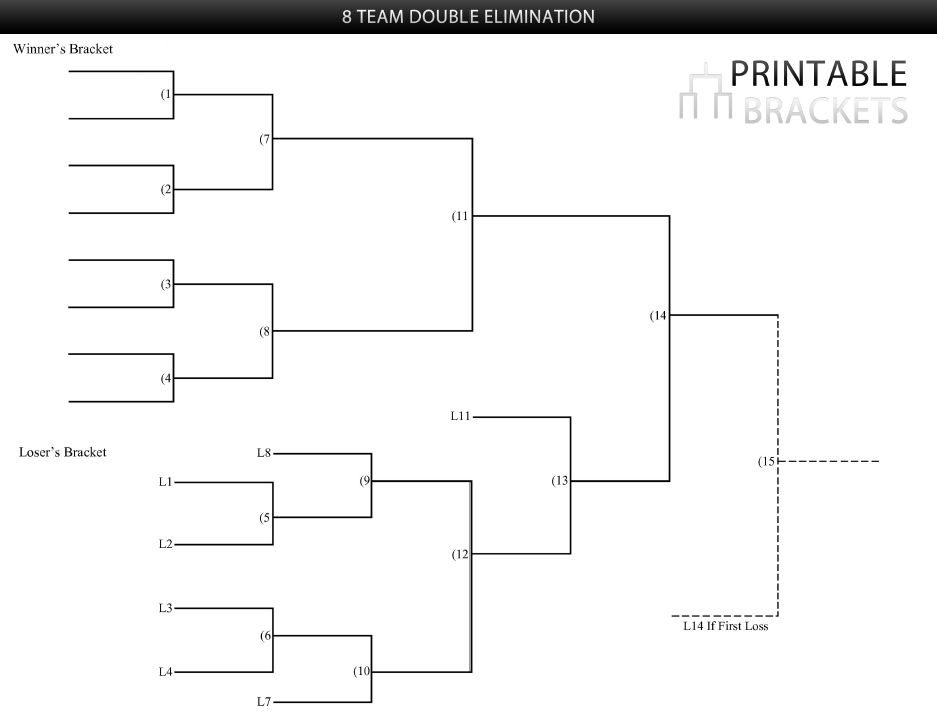 Using the 8 Team Double Elimination Bracket
Everyone starts off in the winners bracket. Once teams lose, they'll drop down to the losers bracket. Once you reach the losers bracket, you must win or be eliminated from tournament play. The winner of the winners and losers bracket will play in the finals. The "winners bracket" winner must lose twice to be eliminated.
Download: 8 Team Double Elimination Bracket