In 2012, the MLB World Series bracket expanded to allow a second Wild Card team to enter the postseason, bringing the total number of teams in postseason play to ten – five each from the American League and National League.
World Series Bracket: Postseason Qualifiers
In the World Series bracket, the team with the best regular season record in each of the six divisions (three in each league) earns an automatic berth into the Division Series. Of the remaining teams, the two with the best non-division winning record in each league face off in a one-game, winner-take-all matchup to determine who advances to the Division Series to play the team with the best record in its league.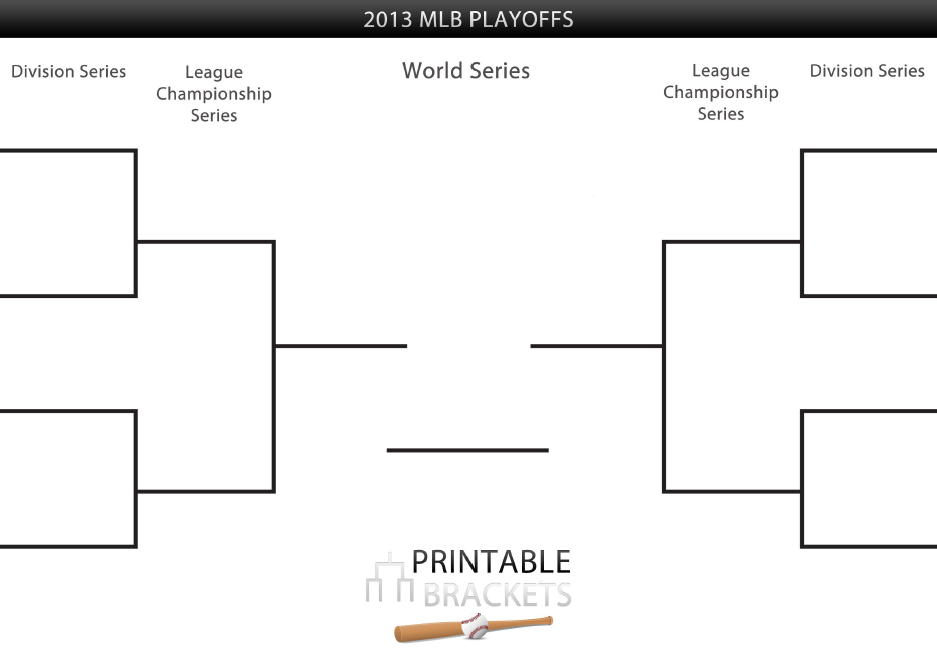 World Series Bracket: Division Series (ALDS and NLDS)
The two division winners with the best record in each league earn homefield advantage during the Division Series, which is a best-of-five series. In 2012, the Division Series became a 2-3 format with the higher seed going on the road for the first two games and returning home for the final three games of the series, if necessary.
World Series Bracket: League Championship Series (ALCS and NLCS)
The winners advance in the World Series bracket to the League Championship Series, a best-of-seven matchup with home field advantage going to the team with the better record. The League Championship Series in the World Series bracket is a 2-3-2 format, which means the team that earns homefield advantage plays games one, two, six and seven at home. If a Wild Card team advances to the League Championship Series, homefield advantage goes to the team that won its division.
World Series
The winner of the ALCS and NLCS earns its league's pennant and advances to play in the World Series. Since 2003, homefield advantage in the World Series has gone to the league that wins the MLB All-Star Game, a system created by Commissioner Bud Selig to give the game more meaning after the 2002 game ended in a tie.